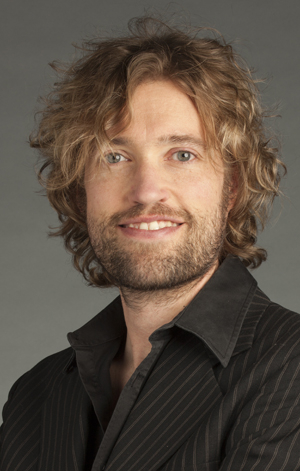 Hailing from the Ottawa Valley of Ontario, Canada, Jon Pilatzke has been stepdancing and playing the fiddle for over two decades. With his original musical training in the style of Canadian Old Tyme fiddling, Jon garnered himself countless awards across Canada in the competition circuit. He is also the three-time winner of the Canadian Open Stepdancing Championships.
Jon has had the pleasure of performing in many different musical and theatre productions, the most recent being Bowfire – a virtuosic display featuring ten of Canada's best violinists from all different genres. Jon also created his own ensemble called Quagmyre – a group of six musicians and dancers who creatively melded Celtic styles with contemporary themes such as funk, reggae, rock, and blues. Quagmyre was honoured in 2005 when their sophomore release Of Cabbages and Kings was nominated Best Instrumental Album for a Canadian Folk Music Award.
For the past eight years, Jon has been ecstatic to stepdance and fiddle all over the world as a permanent fixture with The Chieftains. Performances with them have included everything from Late Night with David Letterman to the 2003 Nobel Peace Prize Awards. In recognition of their talents, Jon and his brother received a Gemini Award (the Canadian equivalent of an American Emmy) in 2005 and performed alongside The Chieftains for the 2006 Grammy-nominated album The Chieftains Live From Dublin: A Tribute to Derek Bell. Jon's playing can also be heard throughout the most recent recording project for The Chieftains entitled San Patricio, featuring the great Ry Cooder. This recording is set for release in March 2010.
Jon was very happy to expand his horizons in the summer of 2009 as the violinist for Canada's own instrumentalist and vocalist Loreena McKennitt, playing at some of the most prominent outdoor music festivals across Canada.
DID YOU KNOW THAT HE…
1. is utterly and disgustingly Canadian?
2. completed 2 yrs of a Science degree at Queen's University w/ aspirations of going to med school?
3. often has his first meal of the day at 7pm or later?
4. has disturbingly beautiful handwriting?
5. hails from a town in Ontario with a population less than 1,300 people?
6. could eat Pho soup every day for the rest of his life?
7. was a fan of the Montreal Canadiens until Ottawa reacquired their NHL team? – GO SENS!
8. never, ever stretches before stepdancing?
9. is addicted to crosswords?
10. has seen every episode of "Seinfeld", like, 10 times over?