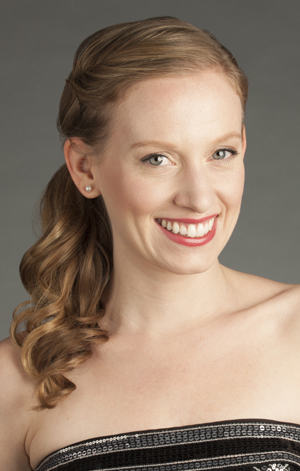 Christine has just graduated from the BFA Acting Program at the University of Windsor in Ontario, Canada. There she performed in numerous theatrical productions some of which include the principal role of Mabel Chiltern in Oscar Wilde's An Ideal Husband, the role of Virginia Madden in a new Canadian play called Age of Arousal and the role of Roxy Hart in a workshop production of Chicago.
Christine currently resides in Toronto where she is pursuing a career in theatre, dance, and film. Originally from Ottawa, Christine started her performance training as an Ottawa Valley Stepdancer when her parents enrolled her in classes at age five. Expanding on her training, Christine also began to study ballet, jazz, and tap dancing.
She has competed and performed as a stepdancer in many shows and festivals across the Ottawa Valley. She has also competed in tap dancing and has won numerous awards – most notably a first place prize at a competition in New York City.
Christine is very happy to have this opportunity to do what she loves to do and would like to thank everyone who has helped her get here.
DID YOU KNOW THAT SHE…
1. spotted a UFO while riding her bike along a farmer's field in rural southern Ontario.
2. loves "Pralines and Cream"-flavored ice cream.
3. absolutely cannot stand the sound of ice being scraped off of a car window which is unfortunately unavoidable when you grow up in Ottawa, Canada.
4. can cry at the drop of dime – even a sappy TV commercial can sometimes make her tear up.
5. is quite superstitious and will not place her dance shoes on a table because she was once told it would bring her bad luck.
6. is a middle child and definitely has the complex to go along with it.
7. is the world's best procrastinator, leaving everything to the last minute but then after a panicked race against time and to the surprise of most people, gets the job done!
8. has gone bungee jumping in Whistler, British Columbia.
9. is not a morning person and is not really awake until after 11am.
10. is a dreamer.