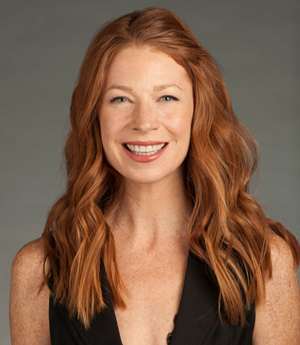 "A Joy to watch!!"
"A beautiful performer who makes you feel as though you are dancing with her!"
A lover of the stage from very young, Cara started dancing when she was six years old. Under the tutelage of renowned Irish dance master Donny Golden, Cara went on to win numerous Irish dance championships at world-class levels, including five regional and six national titles.
Her competitive years were also intermingled with performing with the best of Irish music exports, including Cherish the Ladies, Greenfields of America, and Solas.
Since 1992 she has been the principal female dancer with The Chieftains, who are six-time Grammy award winners. She has appeared with them numerous times on 'Late Show with David Letterman', 'The Tonight Show with Jay Leno' and 'Late Night with Conan O'Brien'.
Cara is famous for her starring role as the lead dancer in the nationwide Folgers coffee commercial, 'A Dancer's Morning', and can be seen dancing in Shania Twain's video, 'Don't be Stupid'. She has also appeared in and choreographed dance sequences with Brad Pitt in 'The Devil's Own' and Cher and Ryan O'Neal in 'Faithful'.
In 1999 Cara opened as a principal dancer in Jean Butler and Colin Dunne's 'Dancing on Dangerous Ground' in London's Theatre Royal Drury Lane. She continues to work with her sister of Riverdance fame doing dance workshops and appearing in 'Jean Butler's Masterclass', an instructional DVD.
Cara Butler's expertise lies in her formal Irish dance training but is not limited by it. She is a performer at heart and her various talents have enabled her to excel in many mediums.
In 1996 she toured with Ashley MacIsaac showcasing her virtuosity as a singer and dancer. And in 2006 she joined her talents with Triona Marshall and the Pilatzke Brothers – both of The Chieftains – creating TREAD, their own tour de force of traditional music and dance influenced greatly by their mentors in Irish music.
DID YOU KNOW THAT SHE…
1. has 5 am feedings……… for herself
2. can always be found with a bag of almonds or a granola bar…… or both
3. cannot stand the sound, smell or act of anyone chewing gum. She tried to blow a bubble once when she was very young and it landed in her sister's hair…..she's never fully recovered from the aftermath
4. is a HUGE klutz. Take her off the stage and you might be taking her to the hospital.
5. has broken her tailbone twice…….see #4
6. has been known to talk, walk maybe even dance in her sleep…….see #5
7. has lived in NYC, Dublin, London and now Toronto
8. would eat sushi everyday of her life if she could.
9. if she had a dime for every flight she's been on she'd be a millionaire
10. still gets nervous before performances